From left to right: Madison Rilling, Guillaume Alain-Goyette, Jean-Christophe Gauthier
LET'S CELEBRATE LIGHT!
A team from the Regroupment of Students in Photonics and Optics of Université Laval (REPOL) will present their long-awaited project, La Terrasse Optique (The Optical Terrace), an experiential learning exhibit celebrating UNESCO's International Day of Light, from May 16 to June 1 near Quebec City's National Assembly.
The platform, which will be inaugurated on the same day as UNESCO's first ever International Day of Light, allows people to visit three pavilions that each present a theme related to light: perspectives, spectroscopy and polarization.
Make science accessible to all
The idea came following the unexpected success of a previous event named Place à la Lumière (Celebrate Light), which took place in 2016 at the Gabrielle-Roy library.
Designed for all ages, the aim of this new exhibition is to "highlight Québec City's expertise in photonics and promote the great importance of light in our daily lives as well to raise consciousness about the importance of science, not only for young children but also for adults, because they are the one who can spark the interest in their children," said Madison Rilling, a doctorate candidate in physics who is also involved in promoting the participation of women in science and political activity.
"This time around, we wanted to create a dynamic and interactive exhibit that truly immerses visitors," said Guillaume Alain-Goyette, a Masters student in physics. The process to popularize the information was a big challenge for the group of students who wanted to make the experience accessible to everyone. "When you are as well-versed in the subject as we are, it can be difficult to simplify the science in a way that's understandable to all, but I think we did a great job of doing this," adds Jean-Christophe Gauthier, a doctoral candidate in physics specializing in fiber lasers.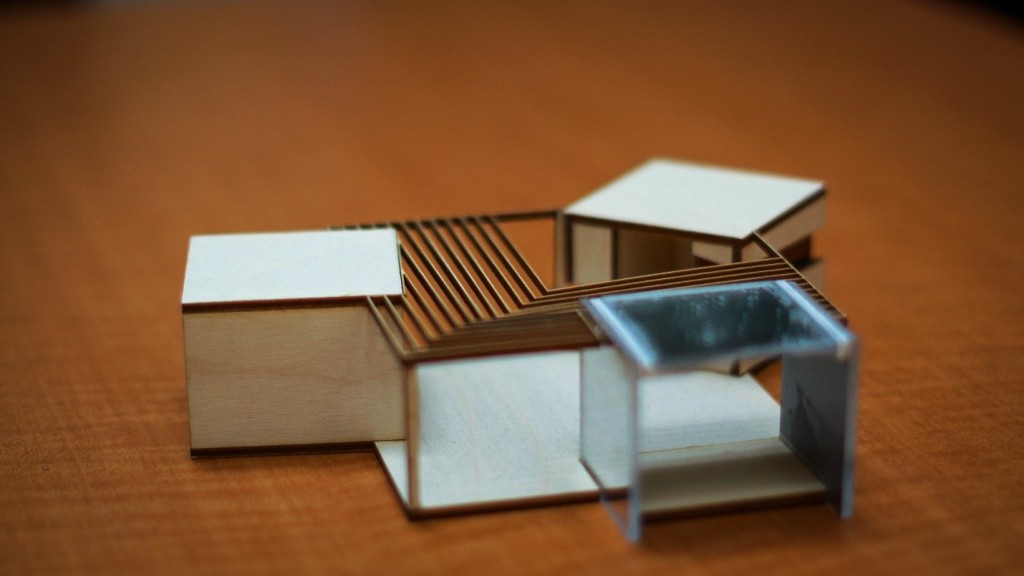 An exclusive look at the scale model of the platform
An elaborate process
Building this exhibit was a real challenge for the group of students, who had the chance to work with two architecture students from Université Laval. Commenting on the design process, Guillaume Crouzet said: "We had the ideas, and they transferred them onto paper. It was really a back-and-forth process, with the final draft looking completely different from our original version. However, we are very happy with the result."
Financing was also another important part of the project, with the students benefitting from both private and public funding. "This is the only Canadian project to have received a grant from the international society for optics and photonics (SPIE)—which speaks volumes to its importance," said Madison Rilling.
"We are also immensely grateful for the support of companies like LeddarTech and Teraxion for their contribution to the project," added Guillaume Crouzet.
"The experience allowed us to learn a whole lot on project management, and you don't learn that in school. You really have to live it to get a hold of it!" concluded Jean-Christophe Gauthier.
A second life
After fifteen days at the National Assembly, La Terrasse Optique will find a new home for the remainder of the summer at the SPOT (Nice Place Open to All), which is located at the Saint Charles de Limoilou Church.
The SPOT, an ephemeral gathering site, presents original installations designed by Université Laval students in architecture and product design as well as architecture firms from Québec City.
"It was a great opportunity for us to give the project a second life at the SPOT, which is more and more recognized in Québec City," says Jean-Christophe Gauthier.
People are invited to visit La Terrasse Optique on the grounds facing Québec City's National Assembly starting at 7 p.m. on May 16 to June 1, 2018, or at the "SPOT" from June 15 to August 25.